Free Sample FAQ
The
free samples
may be used for testing and personal art, but may not be used for commercial purposes, and may not be distributed in any way. Be sure to check the tutorials section, as the tutorials all use textures from our free library.
To download samples, add them to your cart. You may download up to 10 (TEN) samples. You must
create an account
in order to download the samples. We respect your privacy and all SPAM concerns.
The free sample filenames begin with "_LE_", meaning "Limited Edition". Example names include "_LE_ARC0143D_SQ".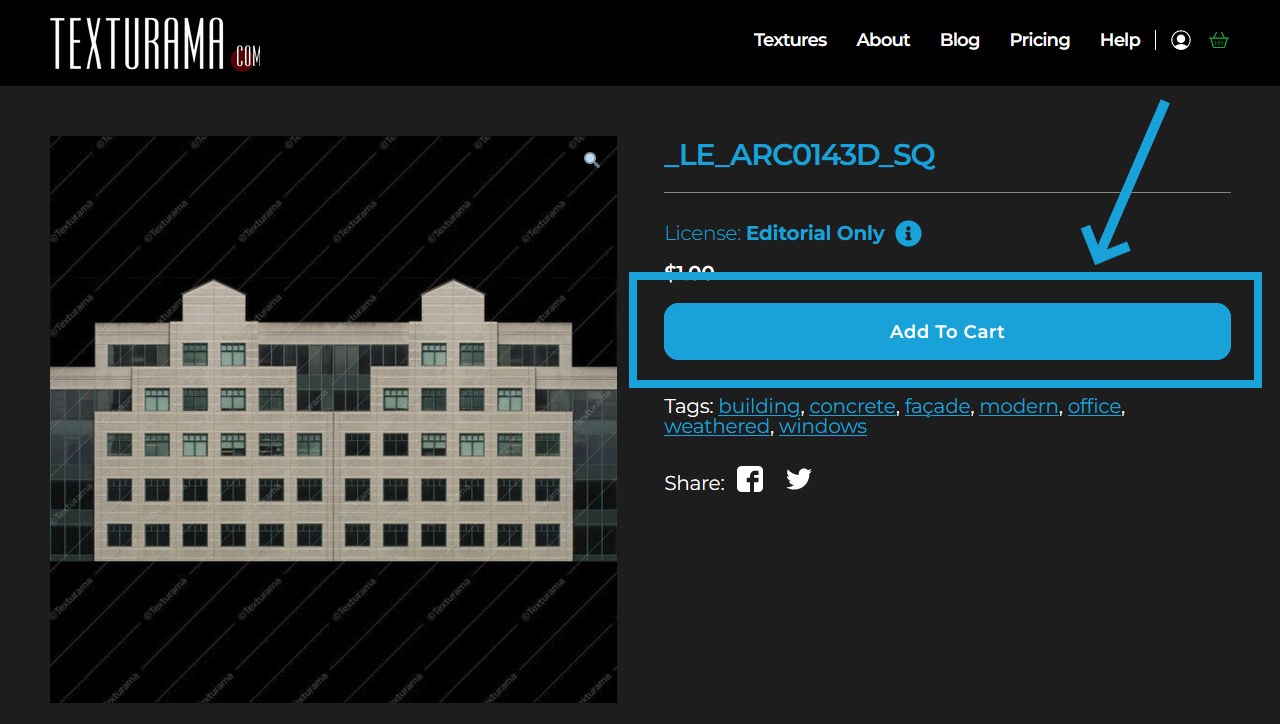 Track, update and edit your products in the cart. When you are ready to download, be sure to Apply coupon code "m5n25cj4", click "Log-in to claim them".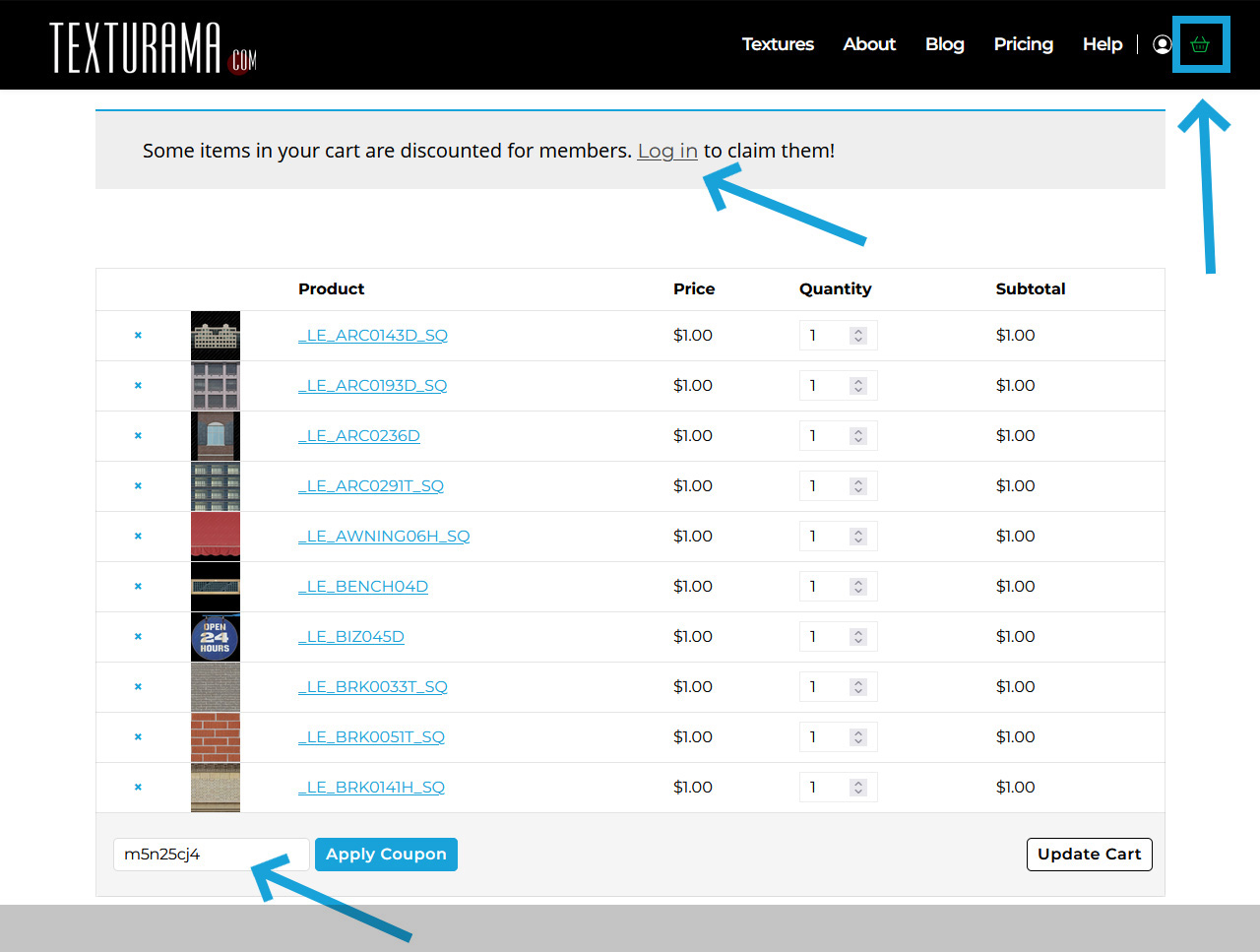 If you have not previously created an account, you may choose "Register"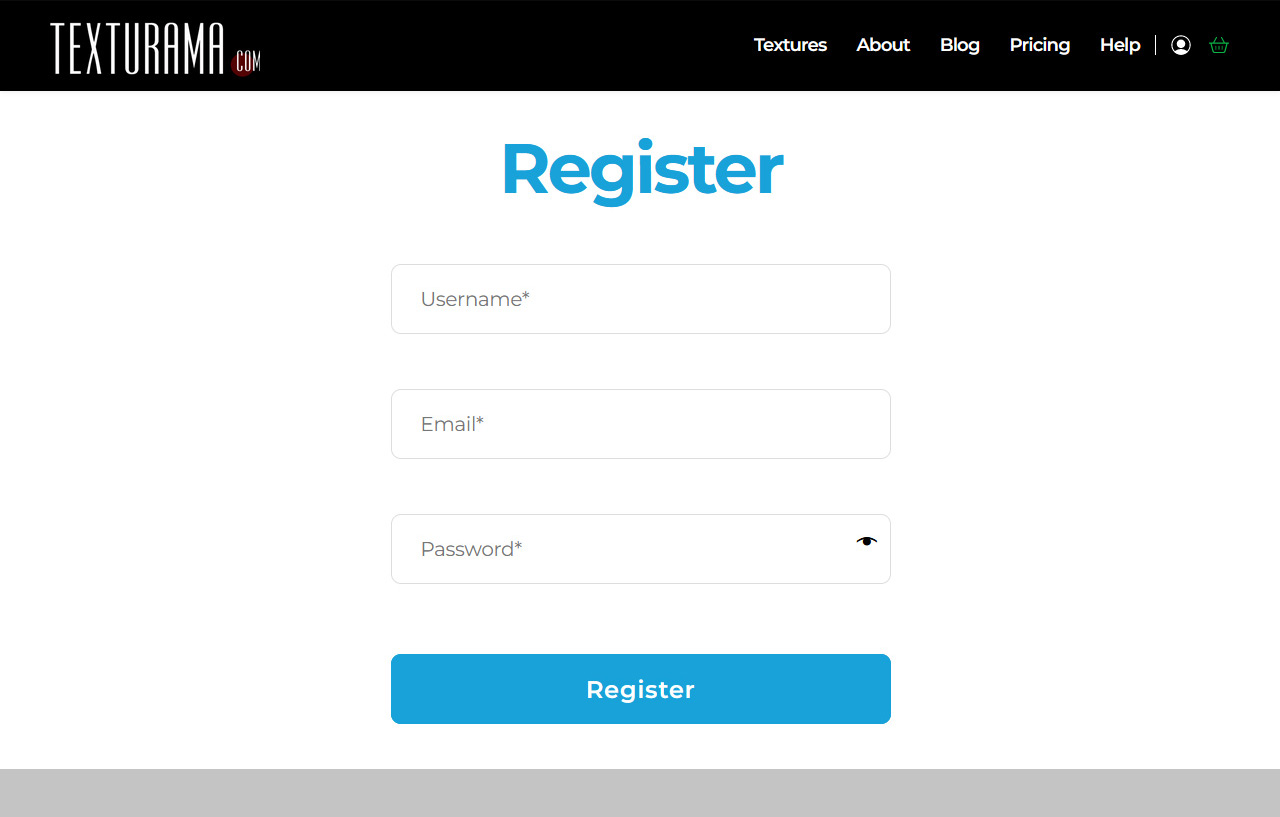 After the simple Registration page, you will then enter your billing details (no need for credit card at this point), confirm that your total is $0.00, and then click "Place Order".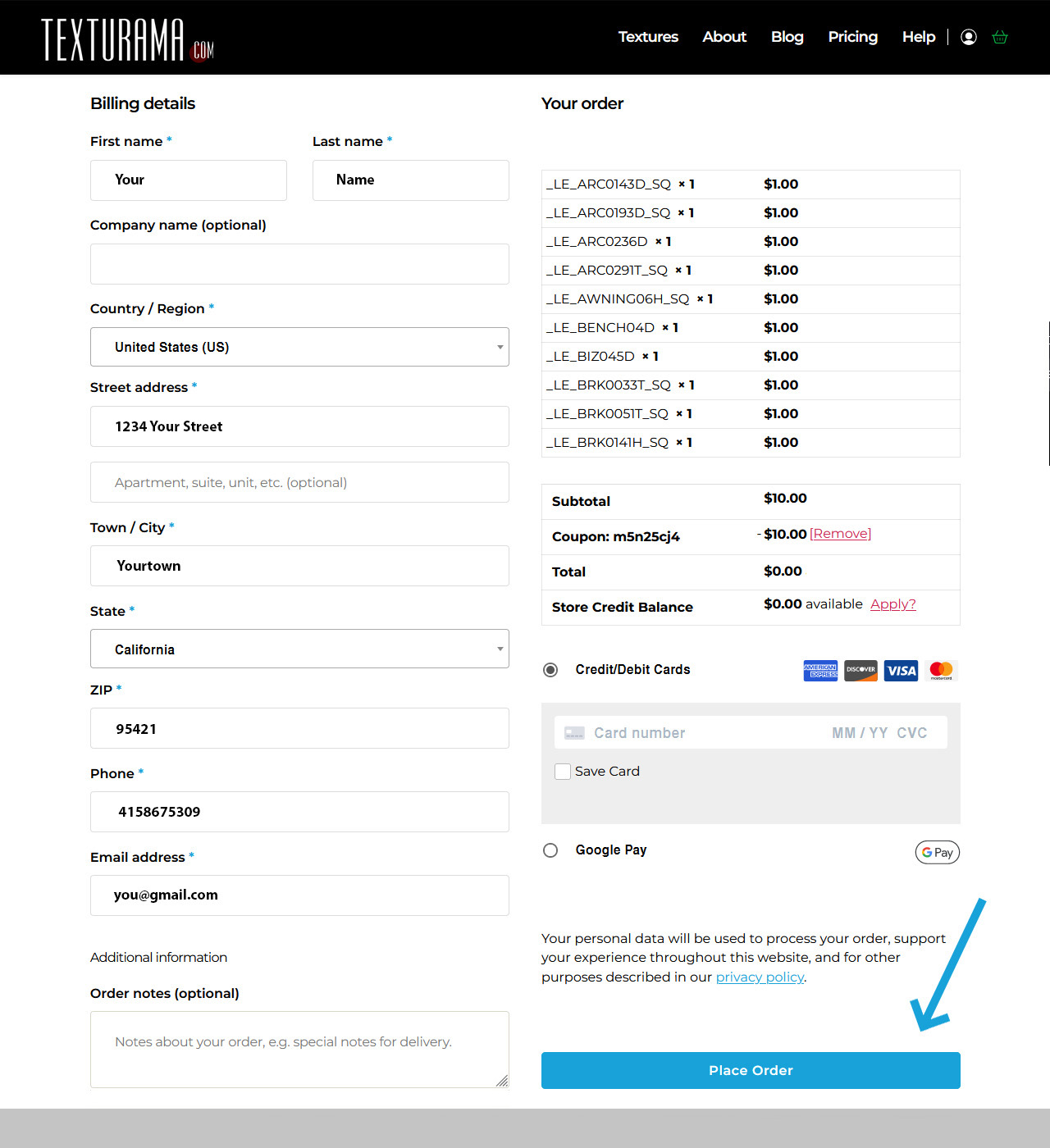 You will then see the confirmation page, listing your downloadable products. You can also find your downloadable products listed under your "My Account" page under the "Downloads" section at any time in the future.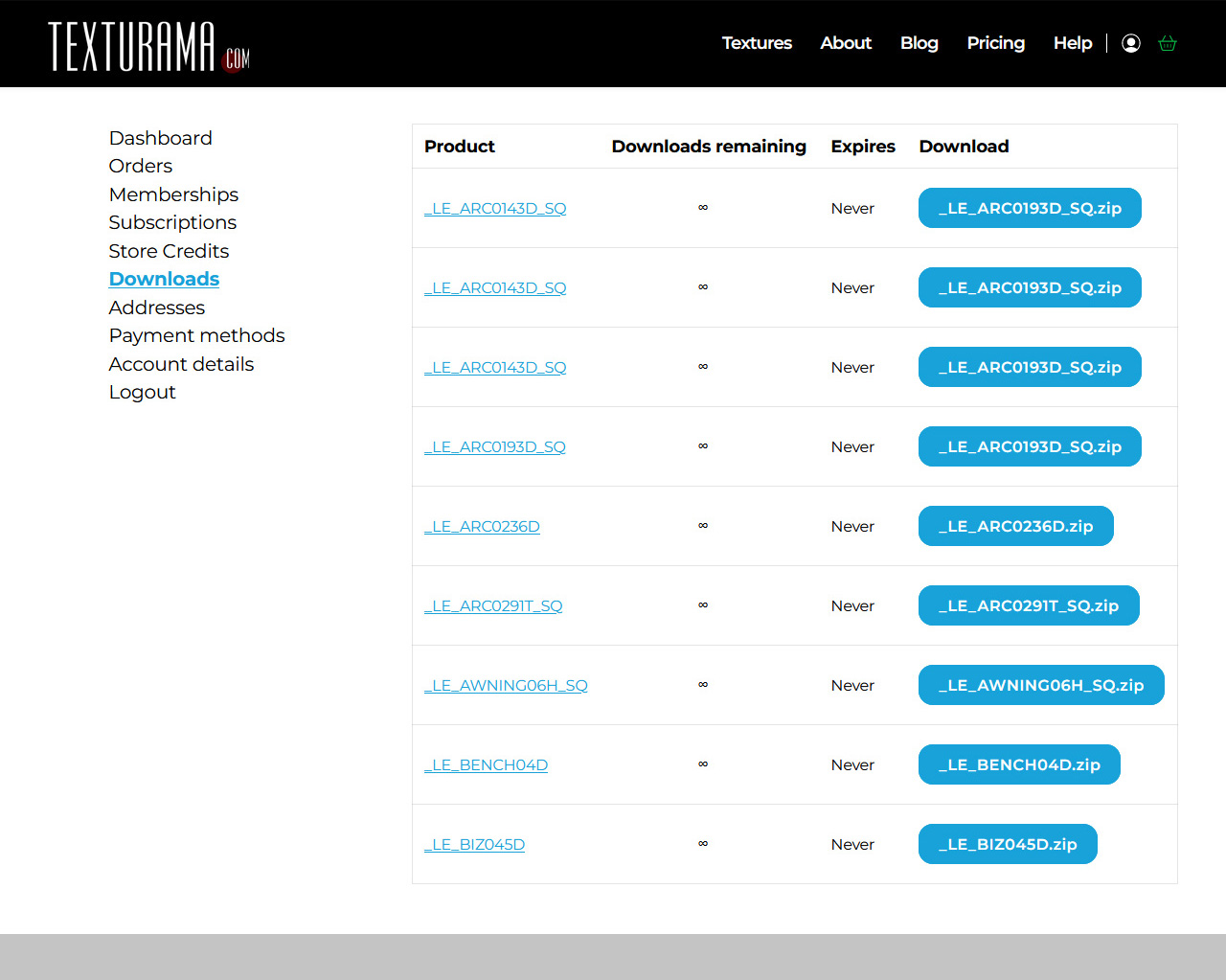 If at any time you would like to purchase for commercial use, just use our search field and search under the
"All the Textures"
page, in this example, "ARC0143" and then add the commercial product version to your cart. Then you may check out and download using one of our purchase options.
If you would like to use the free samples commercially, you may later purchase them through
credit packs or via paid subscription
.
See Terms and Conditions of Purchase